Monroe Michigan Downtown Development Authority
Once New Moon developed the brand strategy for the City of Monroe Michigan, this led to expanding on the brand for the Monroe Downtown Development Authority. New Moon Visions was delighted to continue and help create synergy between organizations with a fresh new identity.
New Moon developed a complete brand system, with font styles, color scheme, and brand guide for various visual uses, along with a business recruitment piece. We maintained a consistent thread with the Raisin' Expectations theme for the City of Monroe, as a tie-in to the riverfront and its drive to lead the future, inspiring to believe in Monroe.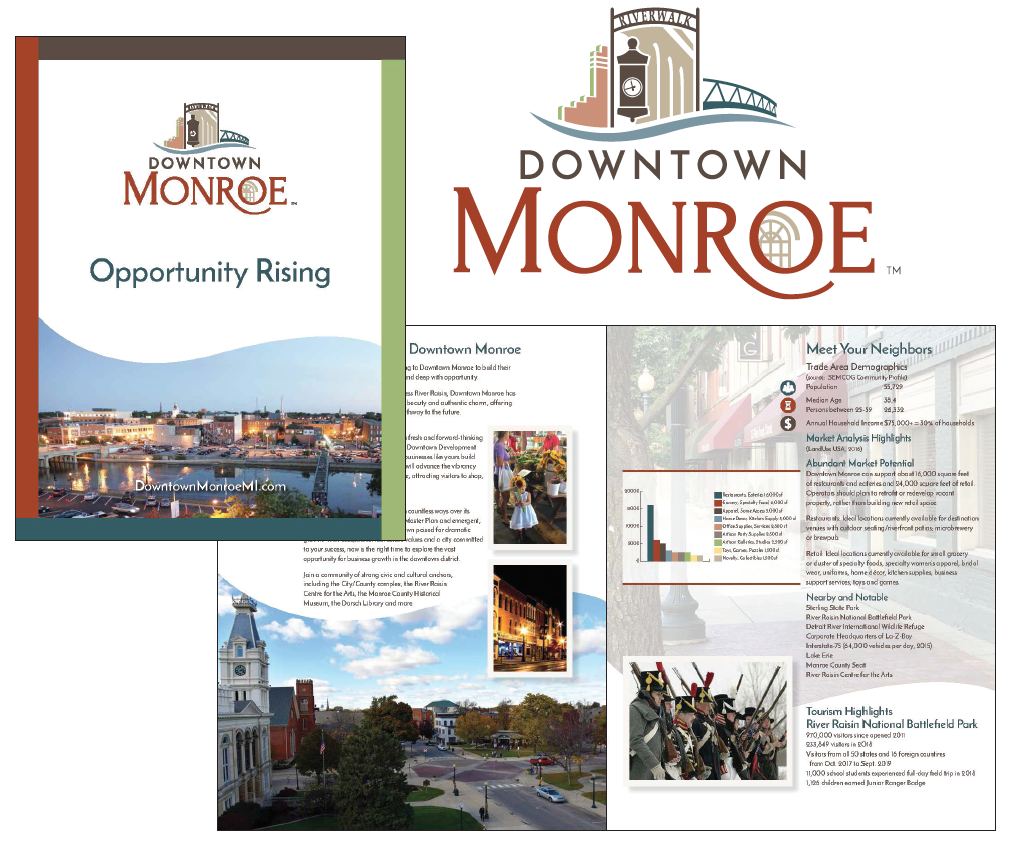 In response to the pandemic, in support of the Downtown business district, New Moon created a a marketing campaign for their Reopening initiative.
Get Your RaisinCation On!
Downtown Monroe:
Your RaisinCation headquarters.

Your favorite shops and restaurants are open, ready and waiting for you. It's high time to get your RaisinCation on. Dine. Shop. Raise a glass. Explore your favorite parks and trails. All in clean, safe environments in accordance with our state's guidelines. After all, we're neighbors. And we can't wait to
welcome you back!
DowntownMonroeMI.com